The ABC Center for Children believes that all people can communicate and that every child has a voice.   We create interventions for children with autism and other developmental and cognitive disabilities.
At the ABC Center, we create programs that focus on building new skills in communication, self-care, academics, independent play, and socializing.  We also work on reducing challenging and inappropriate behaviors.  Many of our programs teach skills through fun, play-based curriculum using Applied Behavior Analysis, Verbal Behavior and Pivotal Response Training.
Applied Behavior Analysis (ABA Therapy)
ABA therapy applies the principles, by which every living organism learns, to an individualized program created specifically for each child.  ABA programs are individualized and based on the child's level of functioning.  Our behavior analysis work directly with children, families, and teachers to provide learning opportunities for children to be successful in all environments.   Applied Behavior Analysis is the most effective treatment of autism and has been endorsed by the U.S. Surgeon General.
Children's Autism Program (CAP)
The Health and Human Services (HHSC) Autism Program serves children with autism through contracts with community organizations in the State of Texas.  This Autism Program serves children who are three through fifteen years of age, have diagnosis on the autism spectrum and are Texas residents.  Services include ABA and other positive behavior support strategies in both individual and group settings.  The ABC Center receives funding through the HHSC-CAP to serve children in Coke, Concho, Crockett, Irion, Reagan, Sterling and Tom Green Counties.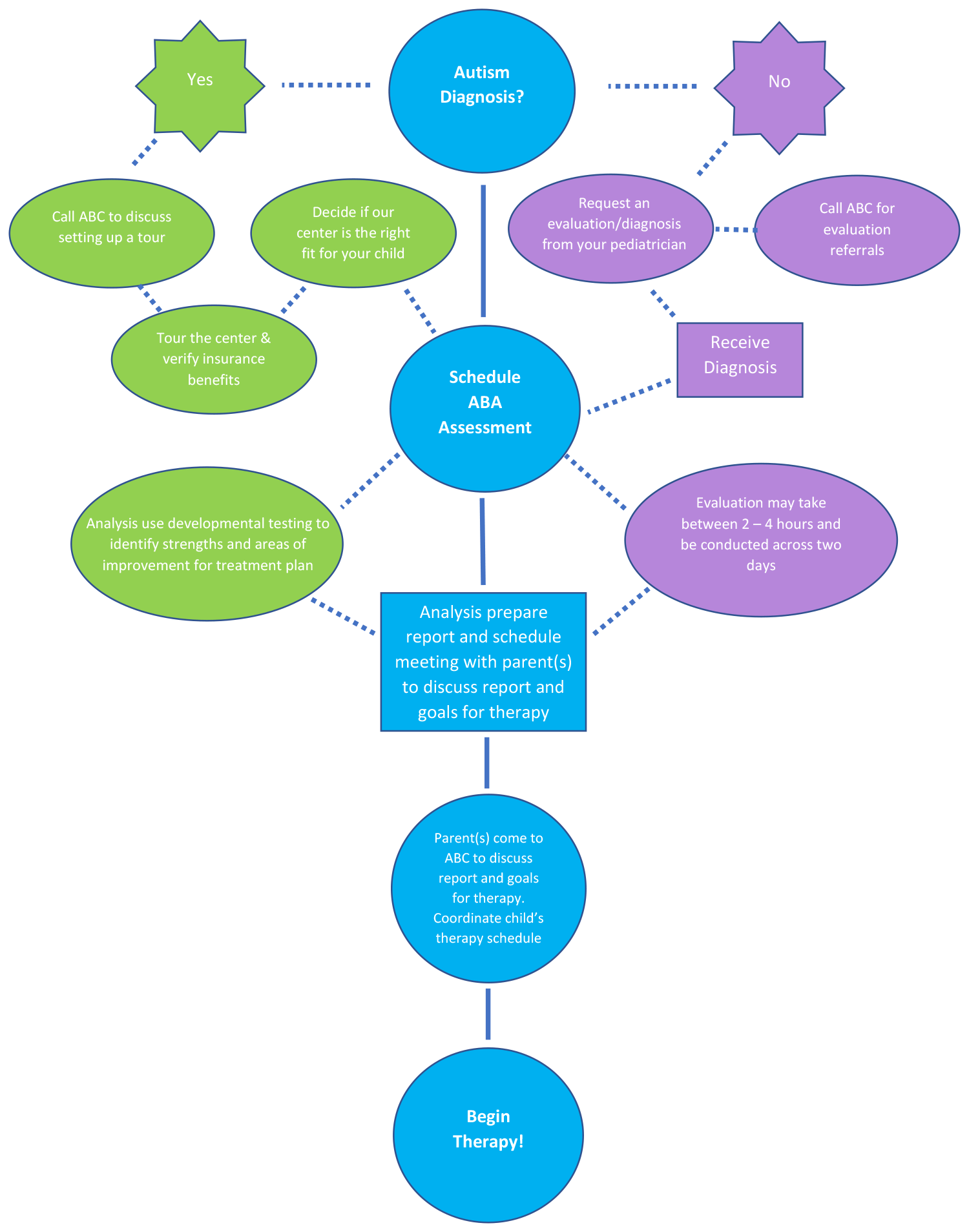 Simply call 325-617-5845 and ask to speak to our Intake Specialist for Autism Services.
The ABC Center for Children is able to accept most forms of insurance and is now able to accept Medicaid.